Product
High Speed Cable Clip & Nail Assembly Machine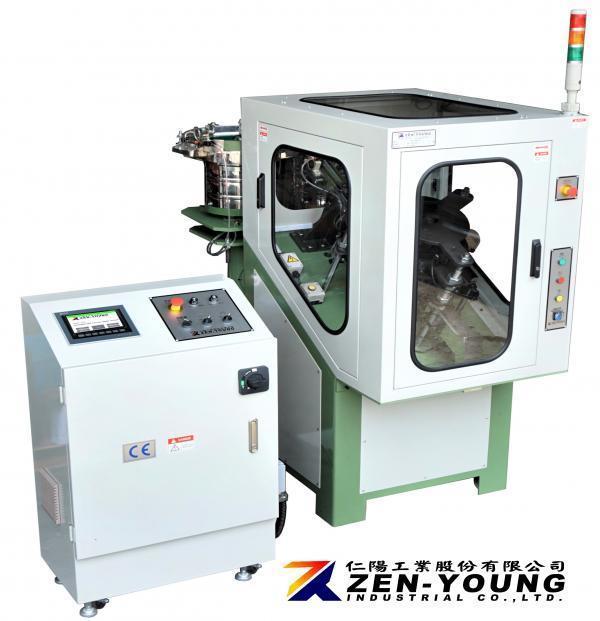 Cable Clip & Nail Assembly Machine
Product ID: ZYJN

It could use with hopper(H12)and package machine(P16).
Catalog Download:

Features:
新型專利 (Taiwan New Patent): No. M543743
Changing moulds to assemble different sizes of nail or cable clip.

100% Sorting device for unassembled nails or clips.

Continuous assembly mode, fast and stable assembling, operation and troubleshooting easy, simple mechanism can be to create a highly assembling speed.

When the supply of nails or clips is late, the machine will stop automatically. After the feed tracks are full of clips or clips, the machine will be automatic movement.

Operating Interface Screen: Through the screen easier to understand the mechanical function and the error place.

Machine in accordance with CE security rules.
機型


Model

釘子尺寸




Nail Size

固定夾尺寸




Clip Size

組裝速度




Output

淨重




N.W.

ZYJN-520

Diameter: 2.0-3.0 mm,




Length: 16-45 mm

No.4 〜No.7

300~500 PCS / MIN

1,150 KGS

ZYJN-620

Diameter: 2.0-3.0 mm,




Length: 16-45 mm

No.8 〜No.10

330~500 PCS / MIN

1,200 KGS

ZYJN-720

Diameter: 2.5-3.5 mm,




Length: 20-55 mm

No.12 〜No.20

250~400 PCS / MIN

1,300 KGS

ZYJN-850

Diameter: 2.5-3.5 mm,




Length: 20-55 mm

No.18〜No.25

200~300 PCS / MIN

1,450 KGS
Order Information:
Minimum Order: 1 set
Branded Product