Product
Long Screw & Nylon Anchor Assembly Machine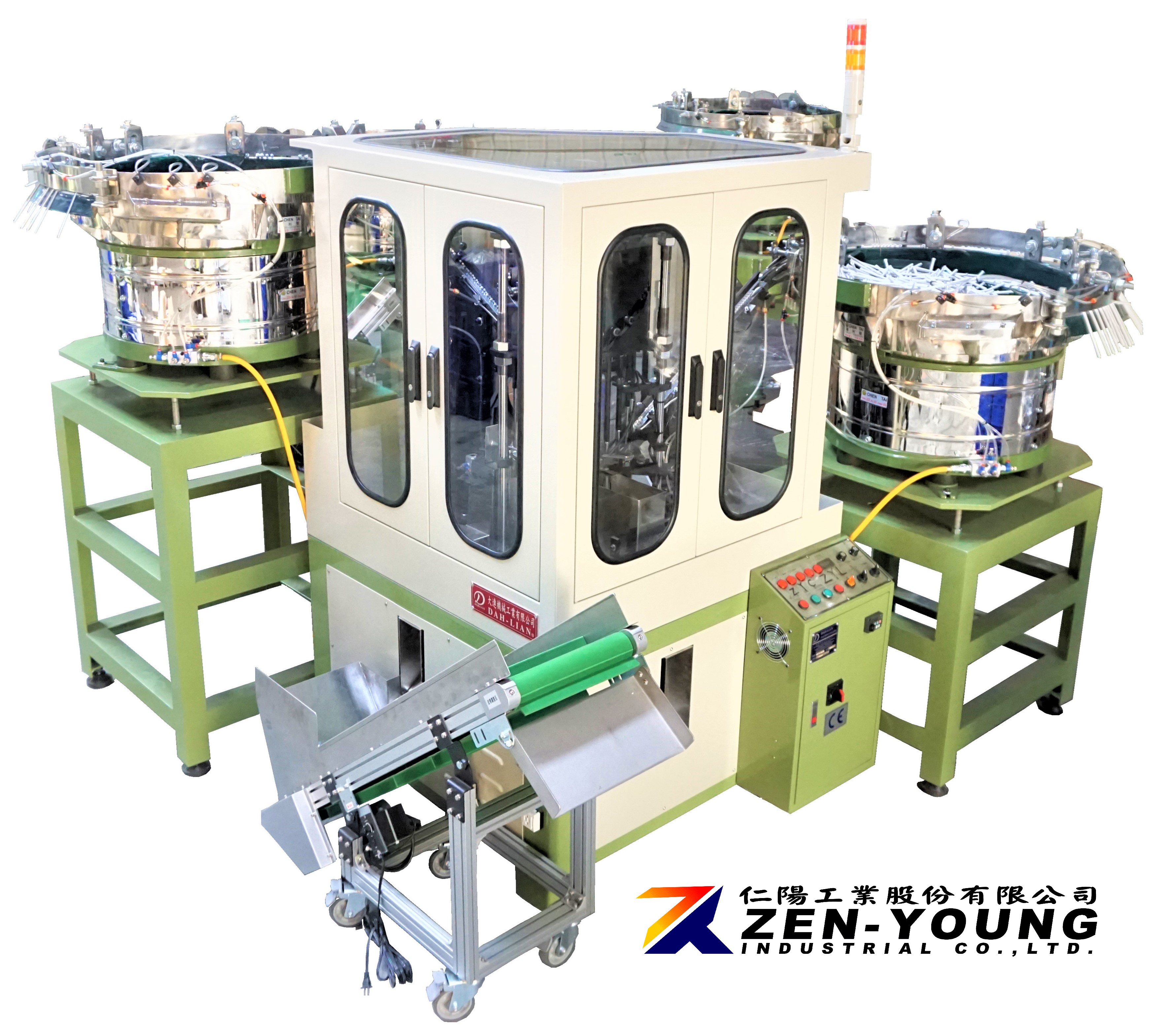 Screw & Nylon Anchor Assembly Machine
Product ID: ZYCL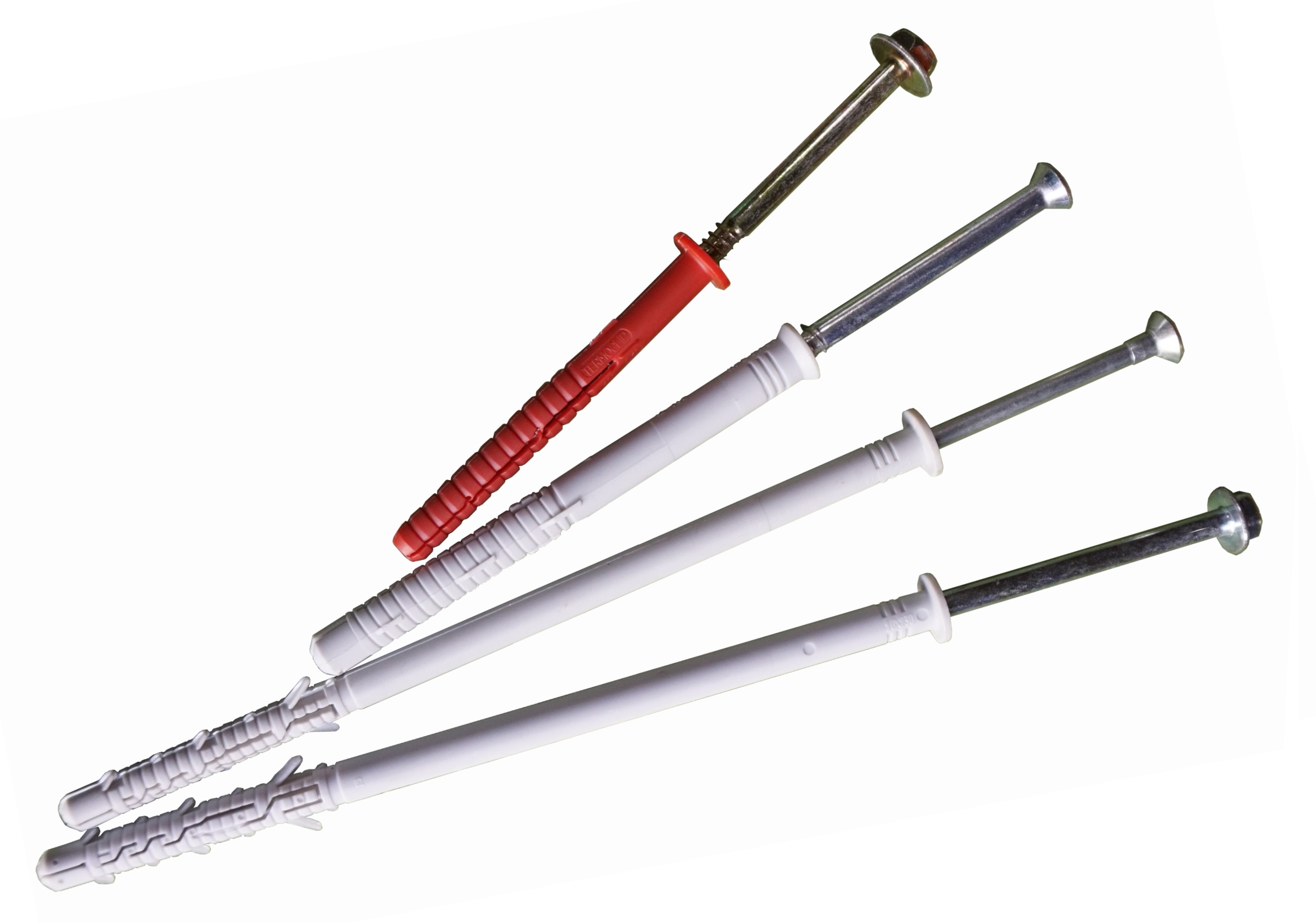 • Continuous assembly mode, fast and stable assembling, operation and troubleshooting easy, simple mechanism can be to create a highly assembling speed.
• This type of assembly machine is able to assemble slight bending of screw and anchor.
.
Catalog Download:

Specifications:
Motor power: 1 HP

Dimension:

ZYCL-300:3,200(L) x 3,200(W) x 2,100(H) (mm)

ZYCL-230:2,800(L) x 2,800(W) x 1,950(H) (mm)

Control: Programmable logic control of all movements.

Inverter to adjust machine speed.
Features:
Taiwan New Patent No. 198858
Don't to change any molds for different sizes of screw or anchor.

100% Sorting device for unassembled screw or anchor.

This assembling type is able to assemble bending screws and plastic anchor.

When the supply of screws or anchors is late, the machine will stop automatically. After the feed tracks are full of screws or anchors, the machine will be automatic movement.

After long-term operating, the parts is low wear and tear, let you save time and money in the future for maintenance.

Machine is in accordance with CE security rules.
VIDEO - MODEL:ZYCL230-M8-M10 SCREW ANCHOR M10X230MM
VIDEO - MODEL: ZYCL300-M10-M12 SCREW ANCHOR M12X140MM


機 型




Model




螺絲尺寸


Screw Size


塑膠壁虎尺寸


Anchor Size


組裝速度


Output


淨重


N.W.


ZYCL230-M8-10

Diameter:4.5-7.2 mm




Length:60-230 mm

Diameter:M8-M10




Length:60-230 mm

120-450 PCS/MIN

2,000 KGS

ZYCL230-M10-12

Diameter:7.0-8.2 mm




Length:60-230 mm

Diameter:M10-M12




Length:60-230 mm

120-450 PCS/MIN

2,000 KGS

ZYCL300-M10-12

Diameter:7.0-8.2 mm




Length: 60-300 mm

Diameter:M10-M12




Length:60-300 mm

80-400 PCS/MIN

2,650 KGS

ZYCL300-M12-14

Diameter:8.0-10.2 mm




Length: 60-300mm

Diameter:M12- M14




Length:60-300 mm

80-400 PCS/MIN

2,650 KGS
Order Information:
Minimum Order: 1 set
Branded Product