Product
Long Self - Drilling / Tapping Screw & Bonded / BAZ Umbrella Washer Assembly Machine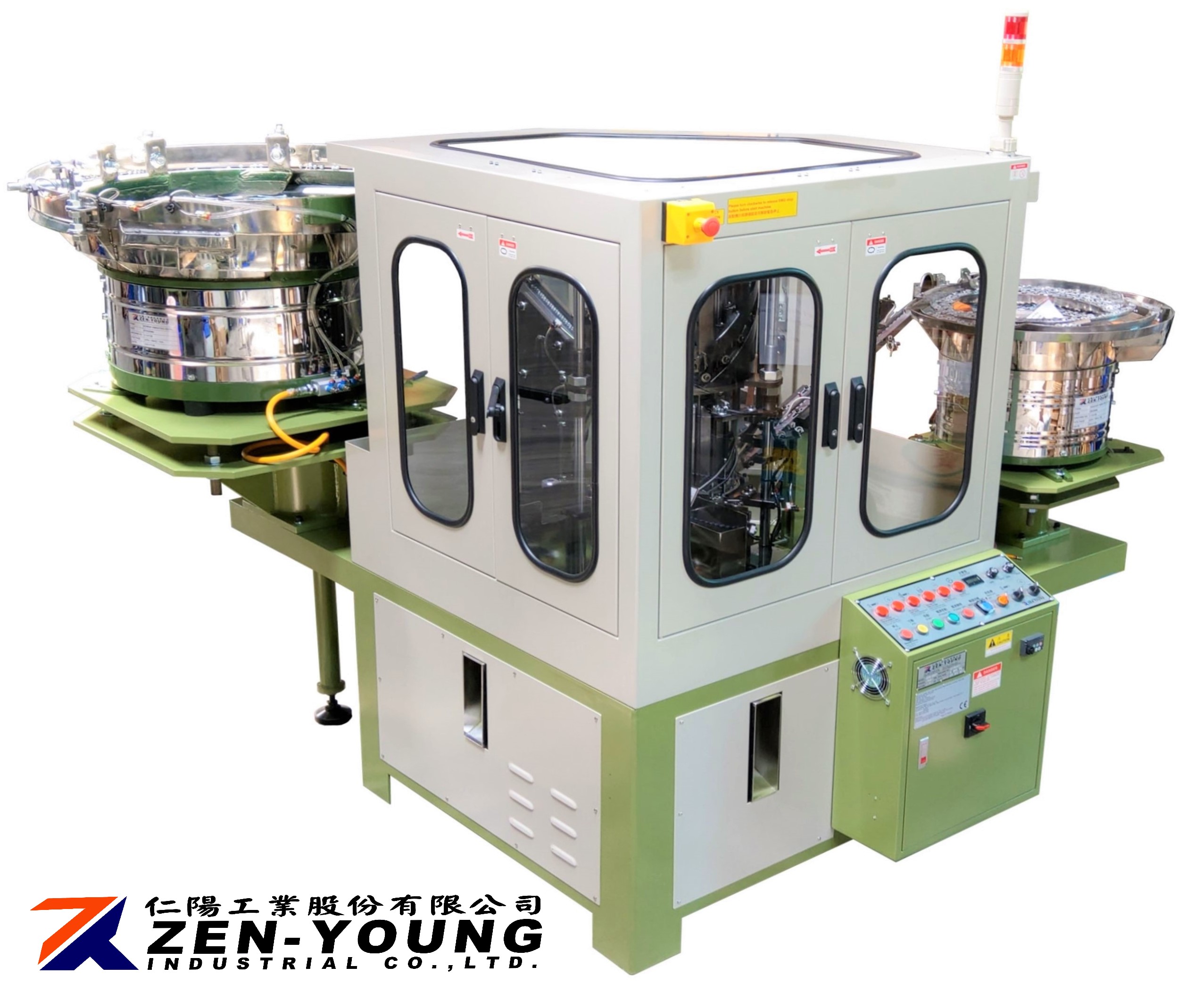 Long Self-Drilling / Tapping Screw & Washer Assembly Machine
Product ID: ZYL
● Newly patent machine solves problem for long bending screws could not assemble automatically .
● Different kind of washer (BAZ, PVC, EPDM and bonded washer)
can replace mold to assemble.
● After assembling, the washer will be close to the bottom of the screw head.
Catalog Download:

Features:
Taiwan New Patent No. M423015

Changing molds to assemble different sizes of screw or washer.

The continuous assembly mechanism works fast and steady.

100% sorting device for unassembled screw or washer.

This assembling type is able to assemble screws with wing and bending screws (cause of heating treatment)and skew head of screw.

When the supply of screw or washer is late, the machine will stop automatically. After the feed tracks are full of screw and washer, the machine will be automatic movement.

After long-term operation, the parts low wear and tear, you can save time and money in the future for maintenance.

Machine is in accordance with CE security rules.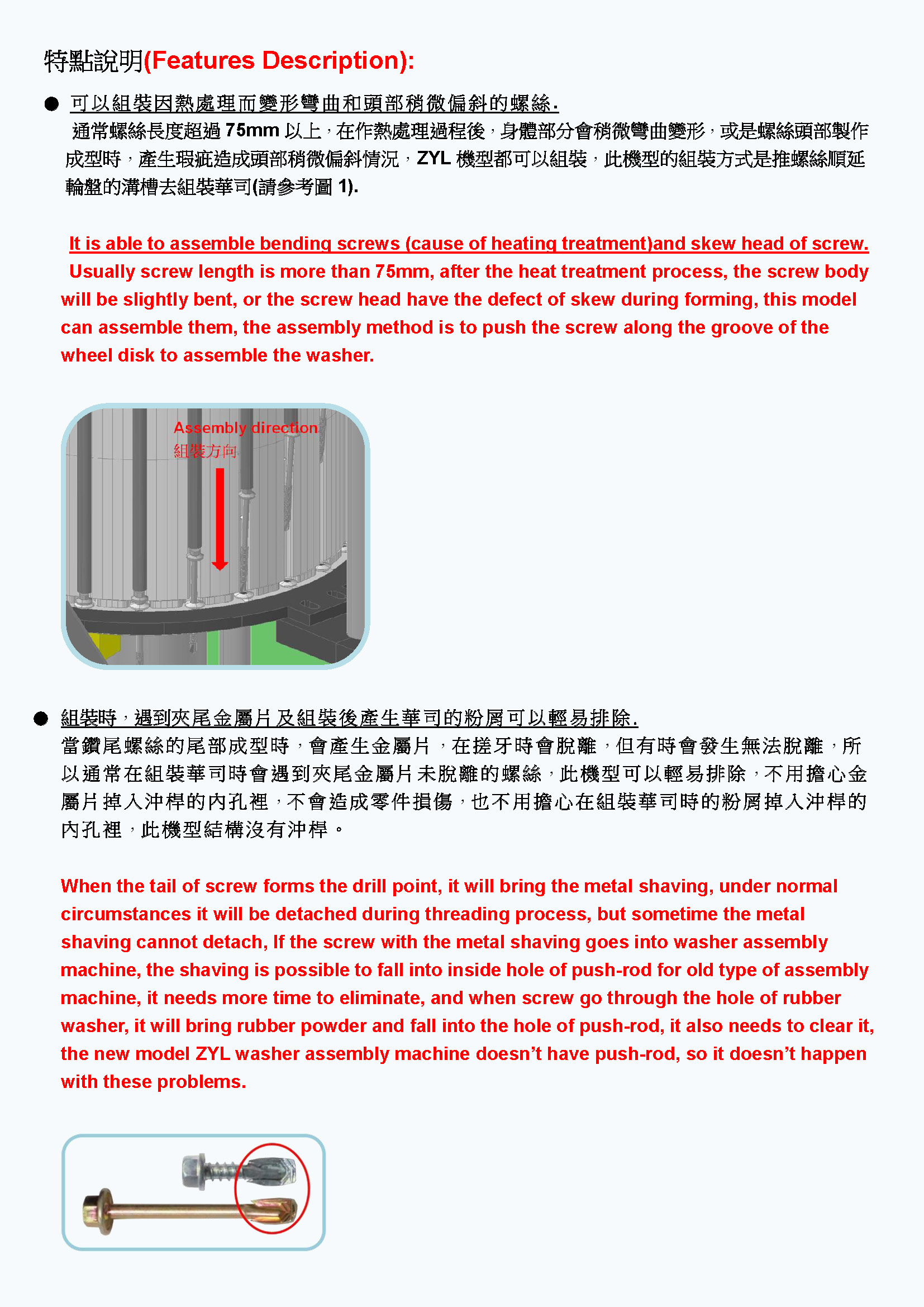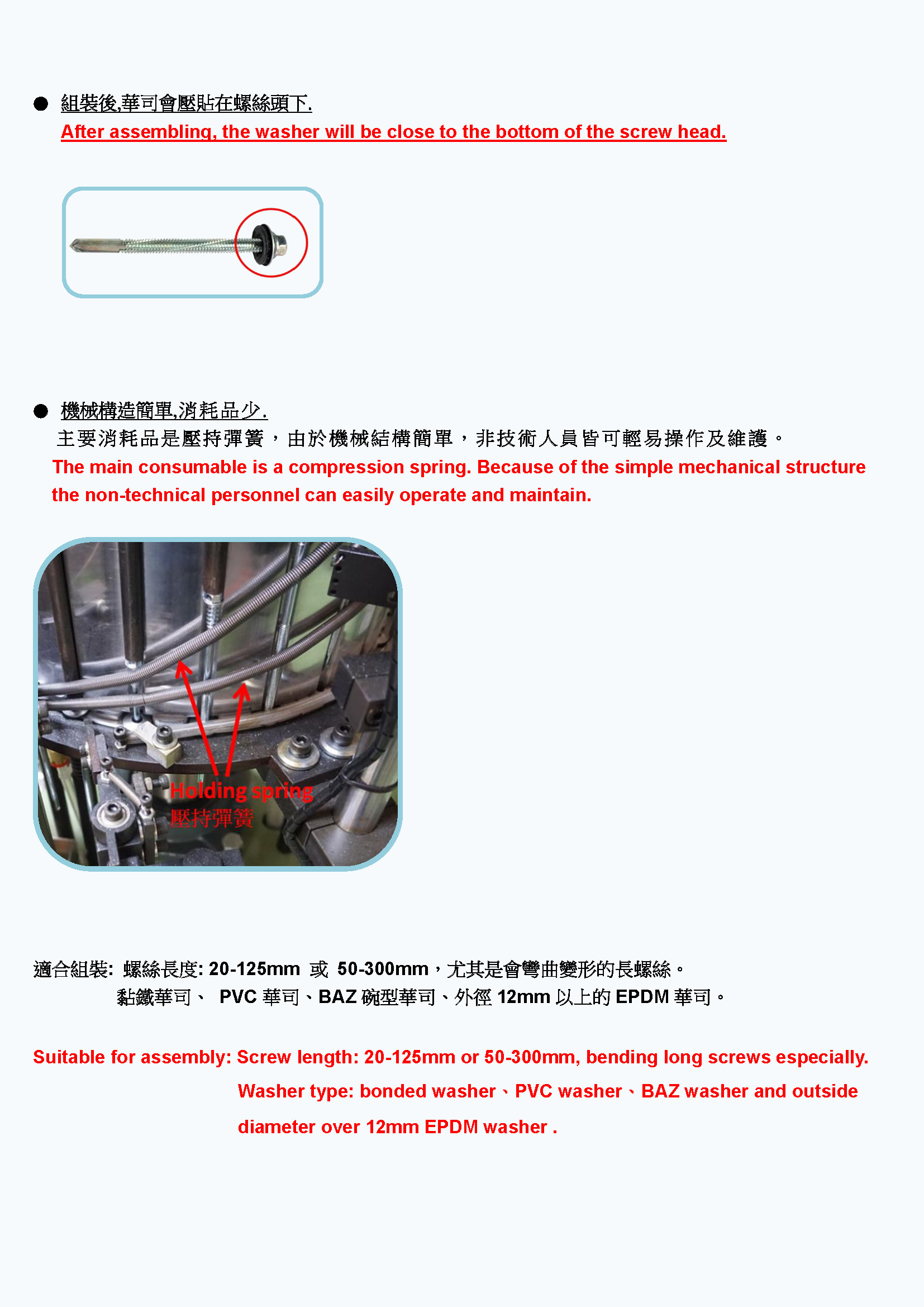 機型




Model

螺絲外徑




Screw Diameter




螺絲長度




Screw Length




華司




Washer




組合速度




Output




ZYL-75

4.8/5.5/6.3 mm

19~75 mm

黏鐵 / PVC/ 碗型華司




Bonded EPDM / PVC /BAZ Washer




300~520 PCS/MIN

ZYL-125

4.8/5.5/6.3 mm

19~125 mm

280~500 PCS/MIN

ZYL-250

4.8/5.5/6.3 mm

50~250 mm

150~450 PCS/MIN

ZYL-300

4.8/5.5/6.3 mm

50~300 mm

100~400 PCS/MIN
Order Information:
Minimum Order: 1 set
Branded Product